DESTINATION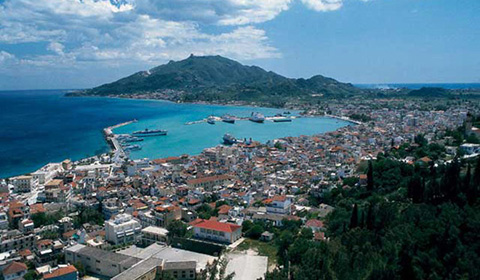 The many highlights of Zakynthos are all within approximately one hour's drive from The Olive Groves.
The villas themselves are situated above the tiny and peaceful village of Lithakia, only fifteen minutes drive to the airport, ten minutes to the nearest beach at Porto Koukla and twenty minutes drive from the island's capital and main hub – Zakynthos Town.
Most beaches of note are near The Olive Groves on the southeast coast of Zakynthos. These vary between large, popular stretches of sand like Gerakas (monitored for its turtle population), the busy beaches around Agassi, to more secluded beaches such as Porto Koukla. For utter relaxation take a boat and a picnic to Marathonisi Island – quiet and laid-back even in peak season (also monitored for its turtles).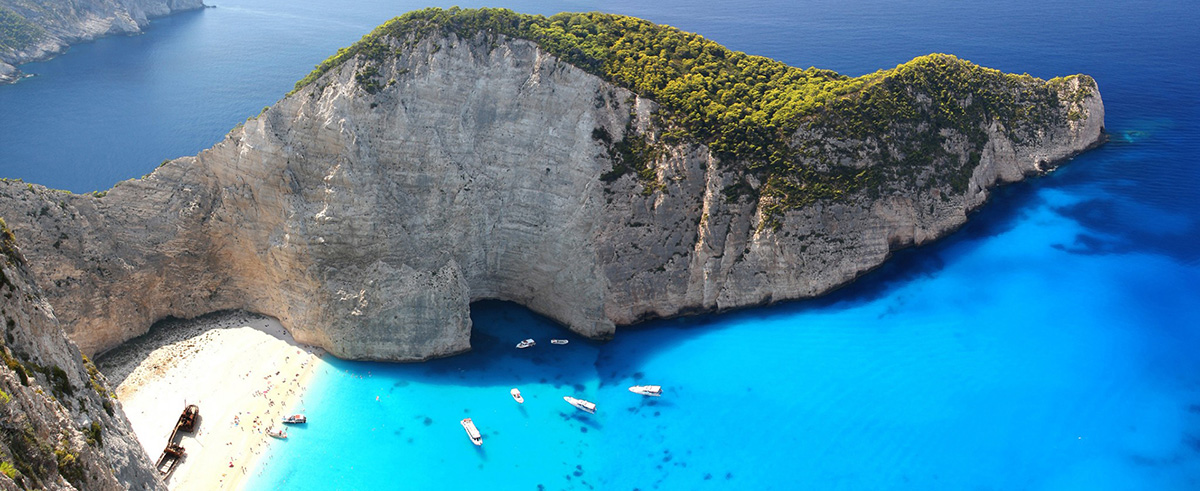 Away from the southern beaches is the island's most photographed destination, Agios Georgiou, otherwise known as Navagio (ship-wreck) beach on the northeast coast. Only accessible by boat, cameras as well as swimming costumes are a must.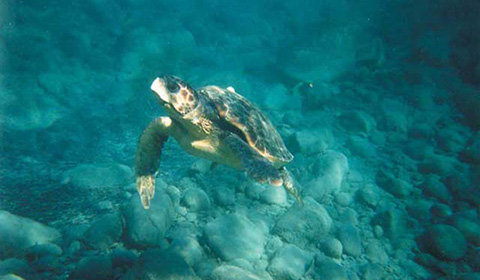 The Olive Groves are just inland from the National Marine Sea Park, home to Zakynthos' endangered Caretta-Caretta sea-turtle population. For great turtle watching hire a guide from one of the beaches. Our management and tour agents at BesTour can also arrange this for you.
To the west is Keri Beach with its bustling natural harbour and fascinating caves. A few minutes drive up the hills to the unspoilt village of Keri and stunning views of the cliffs from near its working lighthouse – where if atmospheric conditions are right you can actually touch the clouds.
Take the road inland to the northwest and the charming village of Volimes where local crafts, especially textiles, are a speciality. Drive east from there to the island's northernmost coast, Cape Skinari and the magnificent stone arches and dazzling hues of the Galazio Spileo – the Blue Cave.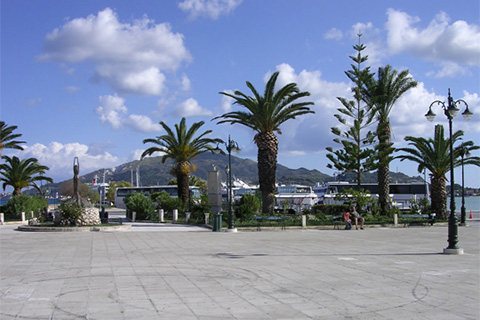 Thanks to the Venetian nobility who built Zakynthos Town, the island's capital and main hub definitely has something of the Renaissance about it – both in its architecture and in its stylish piazza lifestyle (Indeed Zakynthos Town is known by some as the Florence of the East).
Much was rebuilt in the style after the massive 1953 earthquake, and the islanders are rightly proud of their well-kept and buzzing town. A busy port during the day with a direct ferry link to the mainland, the town, lit up by the lights of St. Dennis Cathedral (Patron Saint of Zakynthos), comes alive after dark especially in the inter-connected Solomos and St Marks Square. Al-fresco dining at its best.
Towering over Zakynthos Town are the picturesque Bochali Hill – famous for its flowers and crafts, the fascinating Venetian castle and Strani Hill, for great views of the island and mainland.